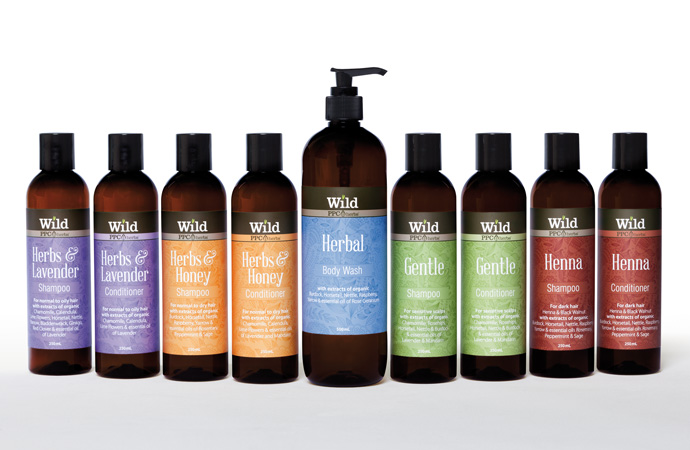 The Pharmaceutical Plant Company was a fledging business until new owners saw the potential in building it up again to be a successful boutique herbal product company. The business base was there with a local manufacturing facility and a range of existing consumer products consisting of herbal shampoos and conditioners and some plex medicines for various health ailments. They also supplied Naturopaths with extracted liquid herbs to mix up medicines to treat their patients.
As Go To Wo was involved from day one of the new business, it gave us a unique opportunity to create a full marketing strategy for their business, building it from the ground up. The client shared their insights into their business plan of growth and where they saw the company and the brand going in years to come and then kindly gave us a clean sheet of paper to work with.
As there were three very different customers they were targeting – consumers, professionals and contract manufacturing, we had to initiate three strategies with different objectives. Even the voice we used to converse with these audiences needed to be different. For consumers, research showed they didn't like a company with the word 'Pharmaceutical' in their name as it sounded synthetic and not natural, so we created 'PPC Herbs' to communicate with them. For the professionals and contract customers, they related to the registered name as quality sourced ingredients, accredited, and manufactured to the highest industry standard.
After new corporate branding and application to collateral including a new website, we updated all the packaging to incorporate the brand extension of the 'Wild' range. Careful consideration was given to the design of the labels to enable the range to grow when new products came on board. Consistent design elements and a broad colour palette was adopted to create a visual impact in a retail environment, whilst projecting an fresh, natural look with fonts and botanical patterning in the background.
We are continuing to develop new packaging and promotional material of their product ranges across all markets, including a new premium brand for the international export market.